about tap

TAP Group was established in Thailand in 1993 and began operation in 1995. Currently, TAP Group employs over 300 people at its Bangkok offices and brewery in Nonthaburi.
Date of Establishment:

September 16, 1993

Registered Capital:

Bht 1,000 million

Business Type:

Brewer and distributor of quality beer

Company's Assets:

As of September 2007: Bht 3,816 million
TAP Group began brewing and marketing Heineken in Thailand in 1995. In 2004, it started brewing Tiger, the most successful Asian beer in terms of export volume which has also won more than 40 international awards. In 2005, TAP Group launched Cheers, a high quality beer with smooth-but-intense flavor, targeting consumers who favor high quality beer at a more affordable price. To cater to the diverse and discerning needs of the Thai consumers, TAP Group later added Tiger Crystal Light and Cheers X-Tra to its portfolio.
In August 2010, TAP Group was appointed the authorized importer and distributor for Guinness and Kilkenny, two Irish premium brands brewed from Dublin, Republic of Ireland, aimed at expatriates and residents in Thailand.
A

RESPONSIBLE

AND


DISTINGUISHED

PLAYER IN THE
ALCOHOL INDUSTRY WITH


"BEST IN CLASS"

BRANDS
IN PREMIUM AND MAINSTREAM MARKETS.
Awards and recognition
ISO 9001:2000 Certification (May 2001)
ISO 14001:2004 for Excellent Environmental Management (December 2005)
ISO 22000 for Food Safety Management Systems (November 2009)
Heineken Quality Award 2000, 2001, 2005, 2011 and 2014
Heineken Brewery Award 2005, 2007, 2010 and 2011
Tiger Brewing Quality Award 2006 and 2011
Cheers received the Monde Selection Award 2007 and 2013
Cheers and Cheers X-Tra were both awarded the Monde Selection Award 2009, 2014 and 2015
milestones
2020

2019

Launch Cheers Siam Wizen
Launch Heineken 0.0

2018

Launched CHEERS Northern Strawberry and Tiger Radler Lemon
Heineken Quality Award 2017

2017

Heineken Quality Award
Launched CHEERS Shogun Orange
Cheers X-TRA and Cheers Ricebeery Monde Selection Award

2016

Launched CHEERS Rice Berry and Strongbow, the UK's No. 1 Apple Cider

2015

Heineken Quality Award 2014 in June
Cheers X-tra Monde Selection Award –2015

2014

Heineken Quality Award
Cheers X-tra Monde Selection Award 2014

2013

Cheer Monde Selection Award 2013

2011

Heineken Brewery Award 2010 in June
Tiger Quality Award 2011 in Dec

2008

Heineken Brewery Award 2007 in June

2005

Heineken Quality Award
Launch of Cheers Beer in October
ISO 14001:2004 Accreditation

2004

Expansion of brewery from 100 million liters to 200 million liters with an investment of Bht. 2,900 million in Feb
Launch of Tiger Beer, brewed in Thailand in July

2001

Heineken Quality Award 2000
ISO 9001:2000 Certification in May

1995

Grand Opening of brewery in August

1994

Stone laying of new brewery
board of director
Mr.Arsa Sarasin
Chairman
Mr.Vanich Chaiyawan
Vice Chairman
Mr. Rudolf Gijsbert Servass van den Brink
Vice Chairman
Mr.Chai Chaiyawan
Director & Secretary
General Pang Malakul na Ayudhaya
Director
M.R. Pridiyathorn Devakula
Director
Mr.Pornwut Sarasin
Director
Mr. Jeremy Beadles
Director
Mr.Kenneth Choo
Director
Ms. Maud Meijboom-van Wel
Director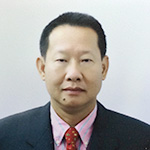 Mr.Panya Pongtanya
Director
Management Team
Mr. Michael Lim
Managing Director
Mr. Michael Lim was appointed as Managing Director of TAP Group, from 1st October 2019. He has been Managing Director of HEINEKEN Taiwan since April 2015 and during that time, Michael and the team have grown the business to record profit levels, overseen the launch and local production of Tiger® Beer and Strongbow Cider and supported the development of three of his team to become Management Team members in other OpCos, whilst also renewing his leadership team to be future ready. Under his leadership HEINEKEN Taiwan achieved one of the highest Climate survey scores across HEINEKEN. Michael was also a champion for APAC Boost people cabinet and he had led the EVP program for APAC which had put us in a new level in the recruitment of APGPs.
Prior to Taiwan, Michael was the APAC Regional Sales Director for a year where he oversaw the introduction of EOE, sales systems and raised Modern Trade capability in the region. Before that, Michael was the Head of Marketing and later Commercial Director of HEINEKEN Vietnam between 2007 and 2013 in which time market share doubled and Tiger® was put on its growth path. Michael joined HEINEKEN in 1995 as Regional Marketing Manager (Heineken®) and subsequently AGM (Marketing) in APBS before pursuing his career outside HEINEKEN.
With his outstanding achievement in executive role, we hope that Michale Lim will bring his knowledge and experiences to support us on the company's growth, including make a great contribution and drive future business success to our organization.
---
Mr.Prin Malakul
Senior Director – Human Resources, Legal & Corporate Affairs
Prin Malakul was appointed as Corporate Affairs Director, oversees corporate relations, communications and legal affairs in June 2012, and currently he has been appointed as TAP's Head of Human Resources. His new role is now Senior Director – Human Resources, Legal & Corporate Affairs.
Prin has been working at TAP since the company began its operations in 1994, initially as Brand Manager for Heineken, responsible for launching Heineken into the Thai market. For more than 20 years, he has implemented strategic marketing campaigns to develop TAP's business in his capacity as Product Development Manager, Marketing Manager for Heineken, Trade Marketing Manager and Marketing Director overseeing TAP's five brands – Heineken, Tiger, Cheers, Guinness and Kilkenny. His new role in Human Resources is to focus on the formulation of Human Resources Plans, Policies, Leadership Development continuously as well as to enhance TAP Performance Driven Culture to the organization.
---
Ms. Ee Lin Loh
Marketing Director
Ee Lin Loh was appointed Marketing Director at TAP with effect from 1st October, 2018. During her time with TAP, Ee Lin will lead the Marketing and Trade Marketing sections of the Commercial Department.
Ee Lin started her career with HEINEKEN Malaysia in January 2011 and since then has succeeded in shifting the Heineken brand performance from 'Building' to 'Star'. During her time, the Heineken brand in Malaysia displayed strong business growth and was also the recipient of multiple awards and accolades. Ee Lin was also responsible for setting up the cider category in Malaysia, initially through the launch of the new brand, Apple Fox, and later through the securing of the local production of Strong Bow that gained category leadership towards the end of 2017.
We hope that Ee Lin will bring the knowledge and experiences she has been gained to push and support our company to achieve ongoing sustainable growth.
---
Mr.Kawee Meksongruek
Supply chain Director
Khun Kawaee has been employed by TAP Group since 9 Feb 1995 in various technical positions at TAP before being assigned to the brewery in the Solomon Islands from 1 Oct 2012. Khun Kawee has done impressive work at the brewery at the Solomon Islands. We welcome him back to Thailand and we are confident that Khun Kawee is the right person to take the brewery at TAP to the next level.